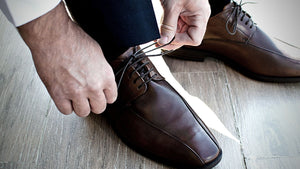 Expensive Shoes and Cheap Socks
You see it all the time.  Good looking guy, nicely tailored suit, gleaming swiss watch, highly polished leather shoes... and a pair of $5 socks from Kmart, just waiting for a toenail to slice through the thin covering of poly/cotton. 
WHY?
Until now, the quality of a man's socks has not been something worth discussing.
---