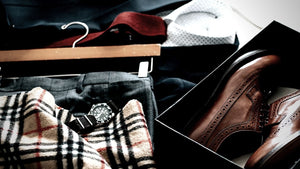 Your Bullish Wardrobe
Less is more.  Did the spartan's go into battle carrying layer upon layer of superfluous sh....tuff?!  Of course not.  They took with them what they needed and discarded the rest.  Jump forward 2000-odd-years and that Spartan mindset should be ringing as true today as it did back then. 
Go for essentials.  The basics.  And build from there.
---